The weather improved enough for us to hike the "Base Las Torres" (aka The Tower's Base) trail. This was the last strenuous hike of our trip and I was still sore from the day before. Per usual though, the hike was definitely worth the struggle!
We set out from our campsite again and hiked along the path you can see on the left of the picture below.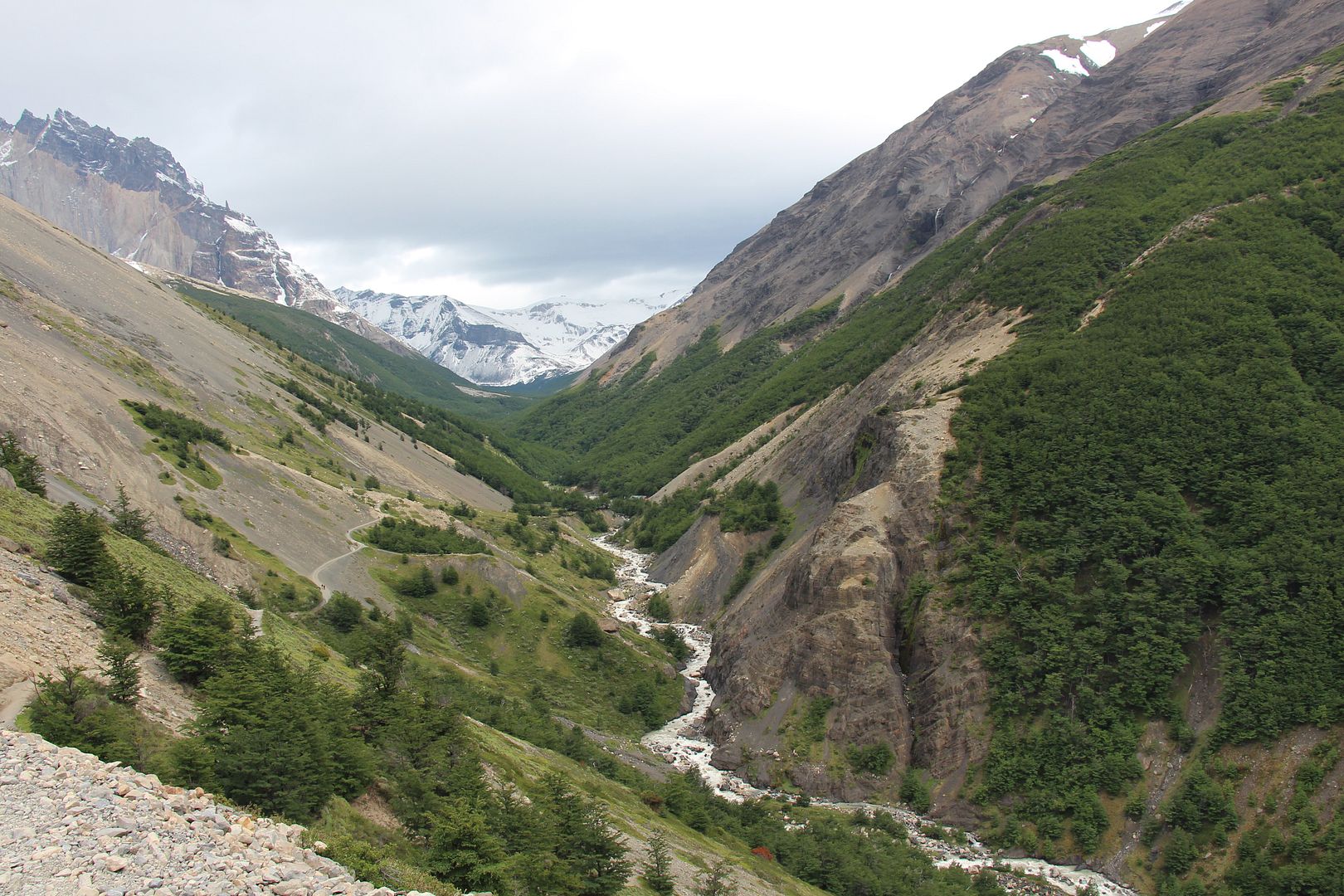 The streams we crossed offered delicious, clean water for us to refill our water bottles.
Hiking through the woods was always a welcomed respite from the wind and hills.
Just looking at the map below, you can see the steep incline towards the end of the hike!
Here we go! This was the start of our very vertical climb. The rocks made it slow going, especially on the way down.
We continued hiking straight and to the left.
Snow!
We made it to Base Las Torres! Clouds were rolling in just as we got there.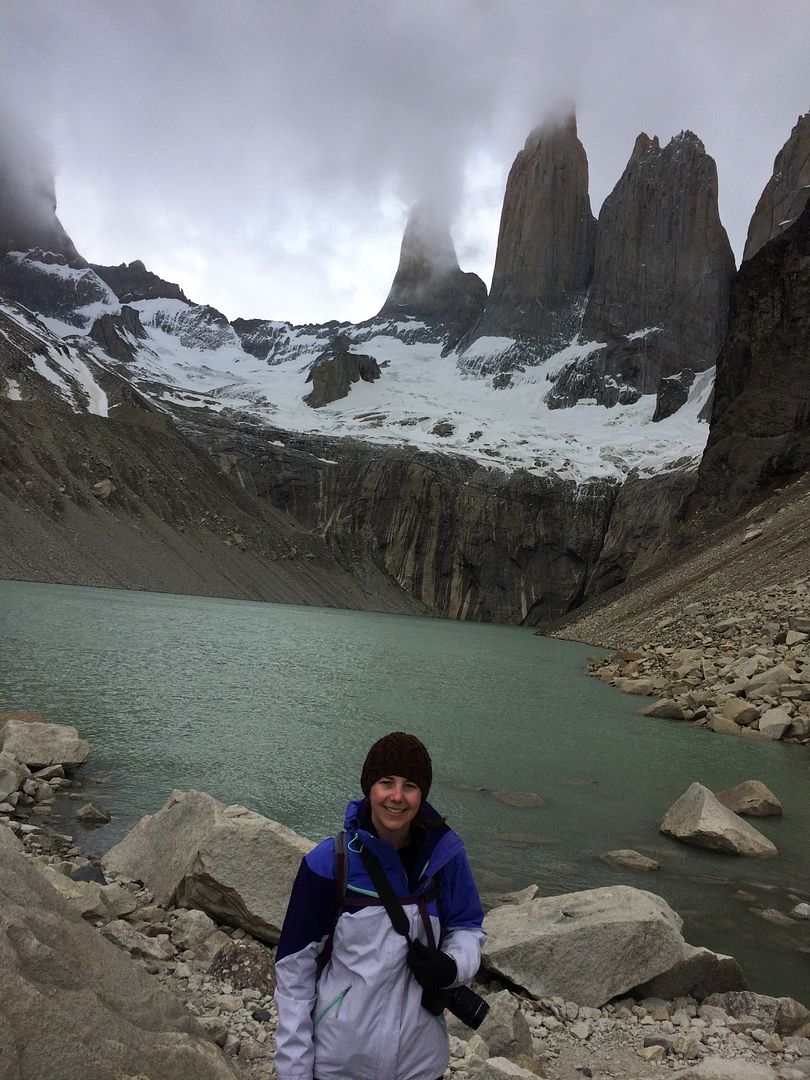 Luckily the gray skies cleared away from a bright and sunny hike back to camp.
No matter how hard going up may be, going down is always the worst part for me and my knees. Just check out that view though!
We spent one more night camping in the park. The next day, we drove around Torres del Paine National Park for some more sightseeing and made our way to Puerto Natales for the night. After enjoying a good nights sleep on a real bed, we set out for a 14 hour bus ride to Ushuaia, Argentina!
Previous Post: Torres del Paine National Park, Chile – "The Horns' Lodge Hike"