After a few days in Buenos Aires, I was anxious to start my Patagonia hiking adventure!
Let me preface this by saying this was the longest single hike I had ever gone on. I was slightly unprepared for how out of shape my 30-year-old self was, but the views made the effort worth it.
Luckily we were given a ride from El Chalten to the start of the hike. Welcome to Glacier National park! Here we go!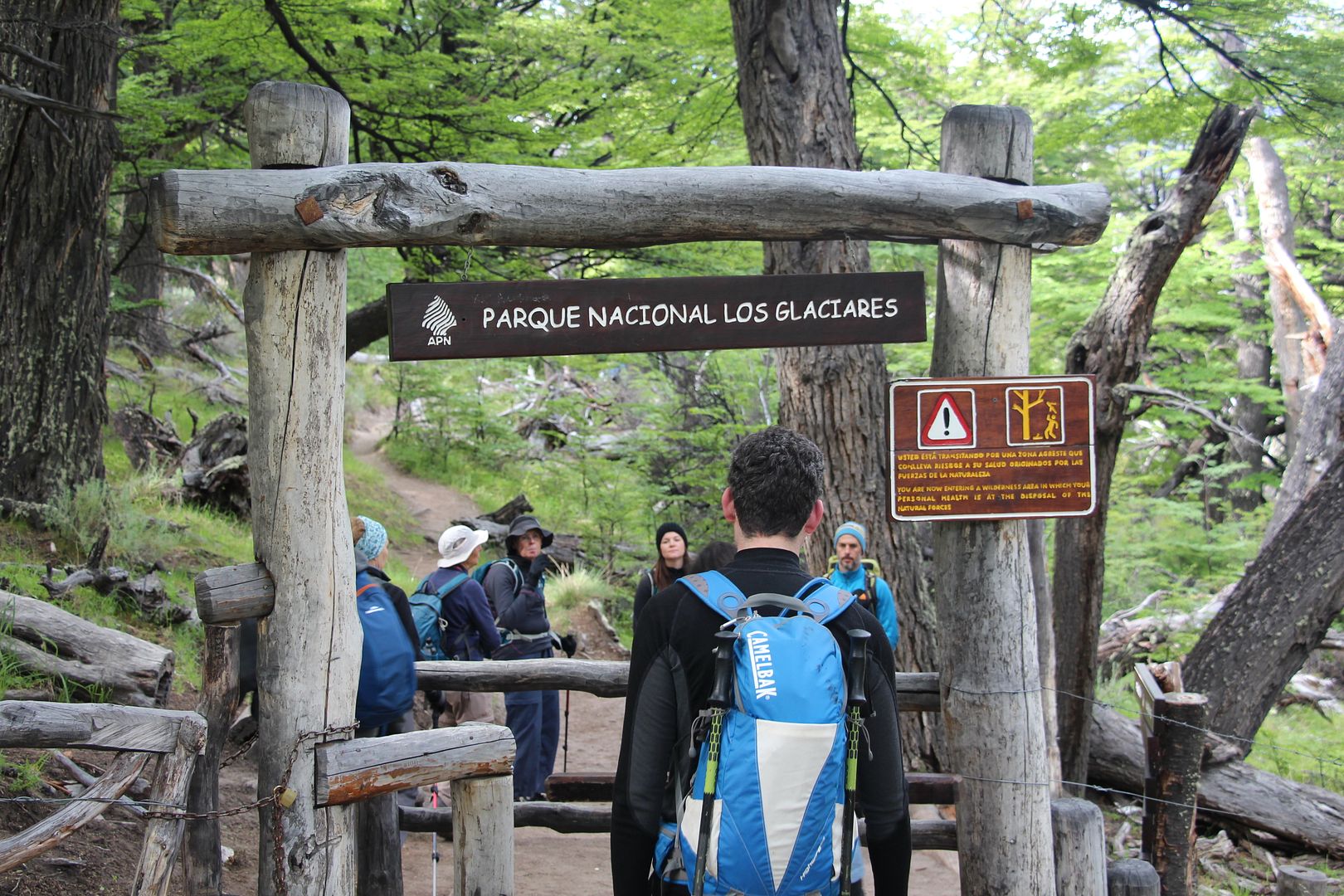 The hike started in a nice wooded area with gentle slopes and trees that blocked the wind. There was a break in the trees and we had our first glacier sighting in Glacier National Park and I was in awe.
I had to include the picture below because it's the only picture from Patagonia where I'm not wearing my winter coat!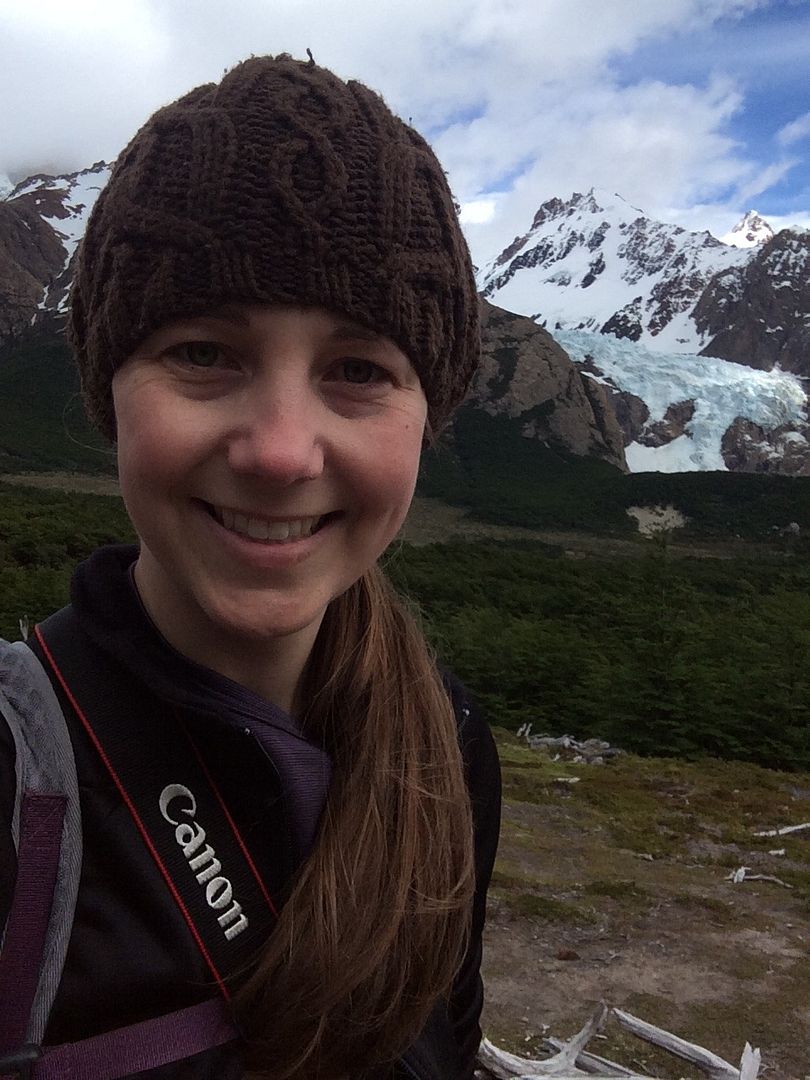 Each part of the hike had different views, which kept things interesting!
See that faint brown vertical line in the distance? That's the trail we took up the mountain!
There were such beautiful views during our vertical hike, that I just had to stop and "take pictures." Those breaks were well worth it.
When we got about here, I thought we had made it to the very top. My spirit plummeted when I realized there was still more vertical climbing to go! The struggle was pretty real at this point.
The reward at the end of the hike!
We were also rewarded with a beautiful blue lake, which we were told isn't normally so bright blue.
We hiked back to El Chalten along a different route than we hiked there. I always enjoy hikes that loop. This return trip rewarded us with more stunning views.
There was another lake on our hike back to the town.
Check out Fitz Roy mountain in the background! Most of the time, the mountain is covered in clouds. We were fortunate enough to see it once each day we spent in El Chalten!
Such a beautiful view towards the end of our return hike. Unfortunately for my quads, this was also the start of more downhill hiking.
I felt like I could fall asleep from sheer exhaustion when we got back to El Chalten. Our group enjoyed a yummy, hearty dinner to prepare us for more hiking the next morning.
I rested well that night and woke up quite sore and ready for day two of hiking!
Previous Post: Buenos Aires, Argentina