Buenos Aires was the starting and ending point of my trip to Patagonia. I booked the Patagonia Wilderness tour through Intrepid and set out on a 2 week adventure around Argentina and Chile. In total, I had about 3 days to explore Buenos Aires.
In all honesty, Buenos Aires is one of my least favorite cities I have visited. Thieves know how to target you as a tourist, so please protect all your belongings. Though I did not personally get robbed, I had a friend almost lose her belongings to a thief at an ATM and another friend who had her bag stolen straight from hotel reception with 15 people standing around. Though a few bad seeds made me never want to return to Buenos Aires, I did manage to enjoy the few things I did around the city.
Check out the following list of things to do during a short stay in Buenos Aires.
1) Visit Plaza de Mayo
Plaza de Mayo is right in front of Casa Rosada. It's the site for many protests, parades, and beautiful buildings, including the cathedral shown below.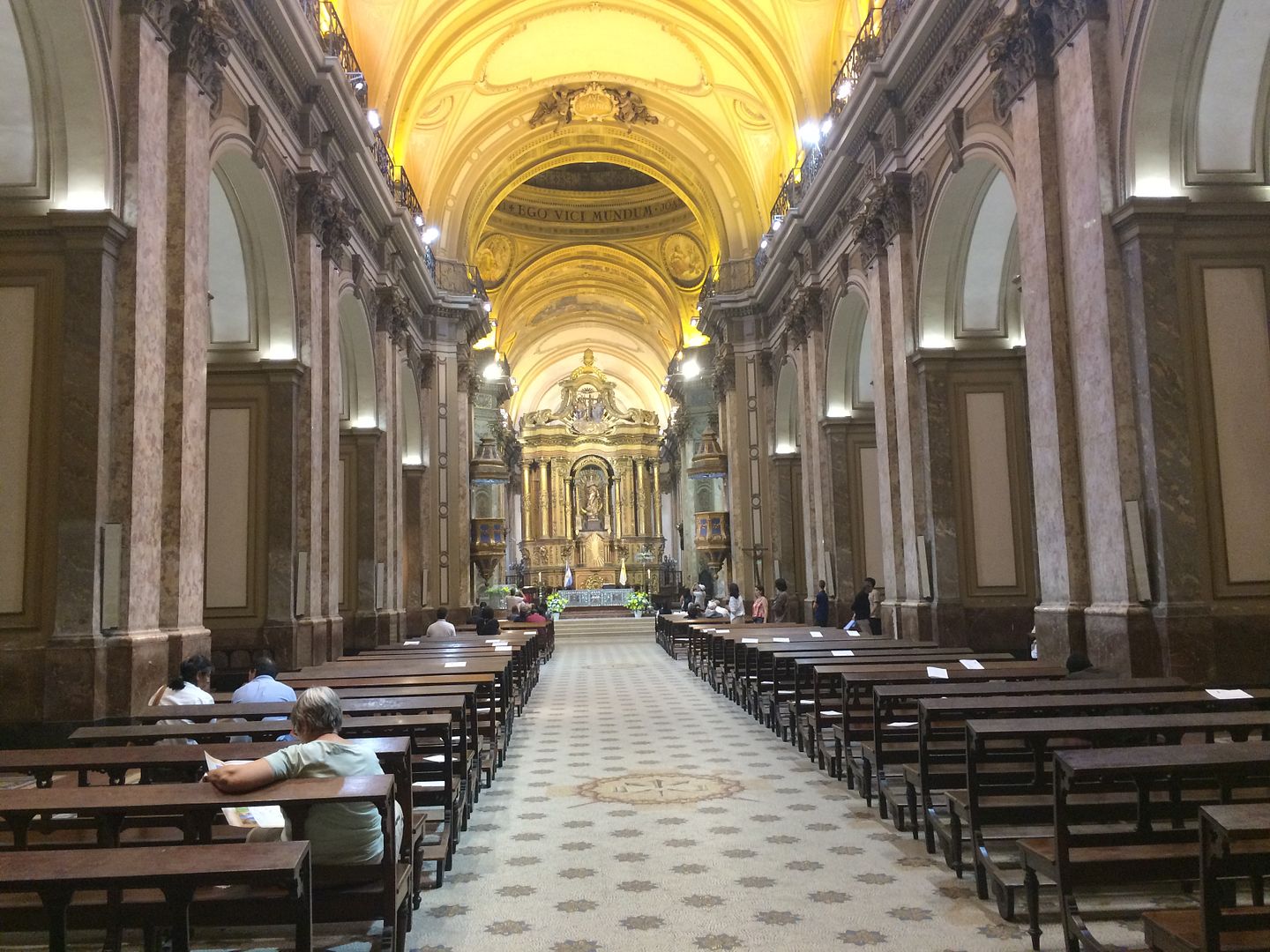 2) Casa Rosada & Museum
You can actually tour Casa Rosada on certain days if that interests you. I enjoyed wandering around the museum that's behind it. Though all the exhibits were in Spanish, I enjoyed seeing some artifacts from Argentina's past.
3) San Telmo
This is the site for a weekend antiques market. Keep your belongings safe if you decide to visit!
4) La Boca
La Boca is famous for its colorful houses. The area is not a safe place to visit at night. Additionally, during the day, it isn't safe to stray far from the tourist area (even by a single block). I had several people give me this advice, so I would take it seriously. I actually booked a tour through Viator called "Small Group City Tour of Buenos Aires" and they drove us to the area. I felt safer being with other people from our tour group and the tour conveniently drove us around the city to see lots of sites quickly!
5) Recoleta
It may be a little morbid, but visiting the Recoleta cemetery was one of my favorites parts of Buenos Aires. You seriously could get lost wandering around the cemetery and seeing all the elaborate memorials.
6) Teatro Colon
Buenos Aires spent a lot of money on their theater and it shows during the tour. The building is beautiful inside and I learned every so often, you can watch the theater online for free.
This is in the center of the theater ceiling and has steps around it for stage crew to do special effects.
7) Tango Show
This was an add-on from the Intrepid tour I was on, but you can also book it separately. We got to have a "tango lesson" for an hour before the show and our show included a delicious dinner.
As I mentioned above, Buenos Aires definitely wasn't my favorite stop of my trip, but I did enjoy the few things listed above.
We then flew to El Calafate and had a 3 hour van ride to El Chalten, which was our "home base" for 3 nights. Stay tuned for pictures of beautiful Patagonia!